Psychological Evaluations to Determine
"Extreme Hardship" in Immigration Cases
Spanish Speaking Staff / Se habla español
and translators of other languages available when necesary
---
M.M.P.I.- II
Minnesota Multi-Phasic Personality Inventory - Second Edition
* It has become a law in Russia that Americans seeking to adopt a Russian child must have this personality test done before the process can be completed.
Life Coach Counseling

Neuropsychological Evaluations and Treatment
* No Fault
* Workman's Compensation

Individual, Family, Group, and Marital Therapy
* Private Practice since 1993

Psychological Assessments
* Fully qualified to administer and interpret Personality, Intellectual, Achievement, Visual Motor Integration and Educational Tests

Crisis Interventions
* Work with Cornerstone, Seafeild and South Oaks Rehabilitation Centers




School Psychologist
William Floyd School District, Mastic, New York. Primary and Secondary Levels
New Referral/Triennial Assessments, Counseling, Crisis Interventions

Clinical Internship, Professional Staff Worker 1991-1993
South East Nassau Guidance Center, Seaford, New York
Individual, Family, and Conjoint Therapy to Clients with a Wide Range of Psychiatric Disorders
Children's Group Therapy for Clients with Social, Emotional, Behavioral, Academic Difficulties
Psychological Assessments/Diagnostic Interviews
Crisis Interventions
Kindergarten Testing 1991
Daly School, Port Washington, New York
Special Education Screenings

School Internship 1990-1991
Half Hollow Hills School District, Huntington, New York. Primary/ Secondary Levels
Special Education Triennial Assessments
CSE Meeting Presentations
Parent/Teacher Conferences
Group Therapy with Gifted Children and Those with Behavioral, Academic, and Social Difficulties
Research and Publications
Contributing Editor/Columnist for NOTORIOUS MAGAZINE
Duffy, J. N. Utility of the Thematic Apperception Test as an Aid to Personality Assessment. Doctoral Dissertation, 1993
Duffy, J., Field, J. & Poulsen, K. Evaluation of the Psychometric Properties of the Stress Regulatory Style Questionnaire. 1991
Duffy, J., & Little, S.G. The Impact of Early Daycare on Later Attitudes. 1990
Professional memberships
American Psychological Association, AFTRA
References Furnished Upon Request

* O.A.S.A.S. List of Approved Providers for D.W.I. Alcohol Assessments
---
---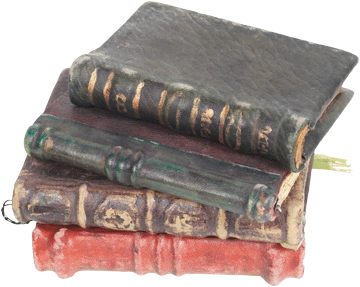 - PERSONAL ALCOHOL / DRUG EVALUATION & TREATMENT
- ALCOHOL / DRUG TESTING
- DRUG SALE / POSSESSION CASES
-EDUCATIONAL SERIES
- ANGER MANAGEMENT
- ASSAULT / BATTERY CASES
- HARASSMENT CASES
- INTERNET CHILD PORNOGRAPHY CASES
-SEXUAL ASSAULT
- FORENSIC CHILD CUSTODY EVALUATIONS
- COMPETENCY EVALUATIONS
- PSYCHOLOGICAL DISABILITY DETERMINATIONS
Dr. Duffy has done extensive work with victims of SEXUAL ABUSE by CLERGY, TEACHERS and other AUTHORITY FIGURES.